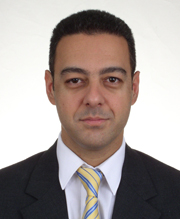 Welcome to the Department of Sport Management of the University of Peloponnese.
Our Department functions in a highly dynamic, student-focused environment and offers high quality academic programs, supported by a well-qualified and experienced faculty.
Our mission is to promote the academic field of sport management and to support our students in their pursuit to acquire the power of understanding, analytical skills and resourcefulness in order to be able to overcome the adversities of the highly competitive sport industry.
We are all dedicated towards the creation of a learning environment productive of outstanding graduates, standing at the same time united in our commitment for overall academic optimization and support of our students' endeavors.
Our Department also offers three postgraduate programs at the master's level with courses also taught in the English language.
I invite you to learn more about our highly specialized Department, located in Sparta-Greece, a place possessing a unique and emblematic historical background.
Dr. Marios Papaloukas
Professor of Sport Law
Head of the
Dept. of Sport Management